Employ our Omax precision abrasive water jet workhorse for your next water jet cutting job! We can water jet single unit prototypes or large quantity production runs. Our water jet cutter cuts complex flat parts out of materials including metal, plastic, glass, ceramic and composites directly from a CAD drawing or .DXF file. Water jet cutting is ideal for long and short-run part production, just-in-time manufacturing, tooling and prototype part development. Contact us today about your water jet cutting needs or CALL 1-800-899-DIES
Water jet cuts virtually any material including:
Stainless Steel
Galvanized Steel
Carbon Steel
Aluminum
Polystyrene
Polyester
Polycarbonate
Polypropylene
Polyimide
Polyethylene
Acrylic
Nylon Adhesives (supported and unsupported)
Paper & Paperboard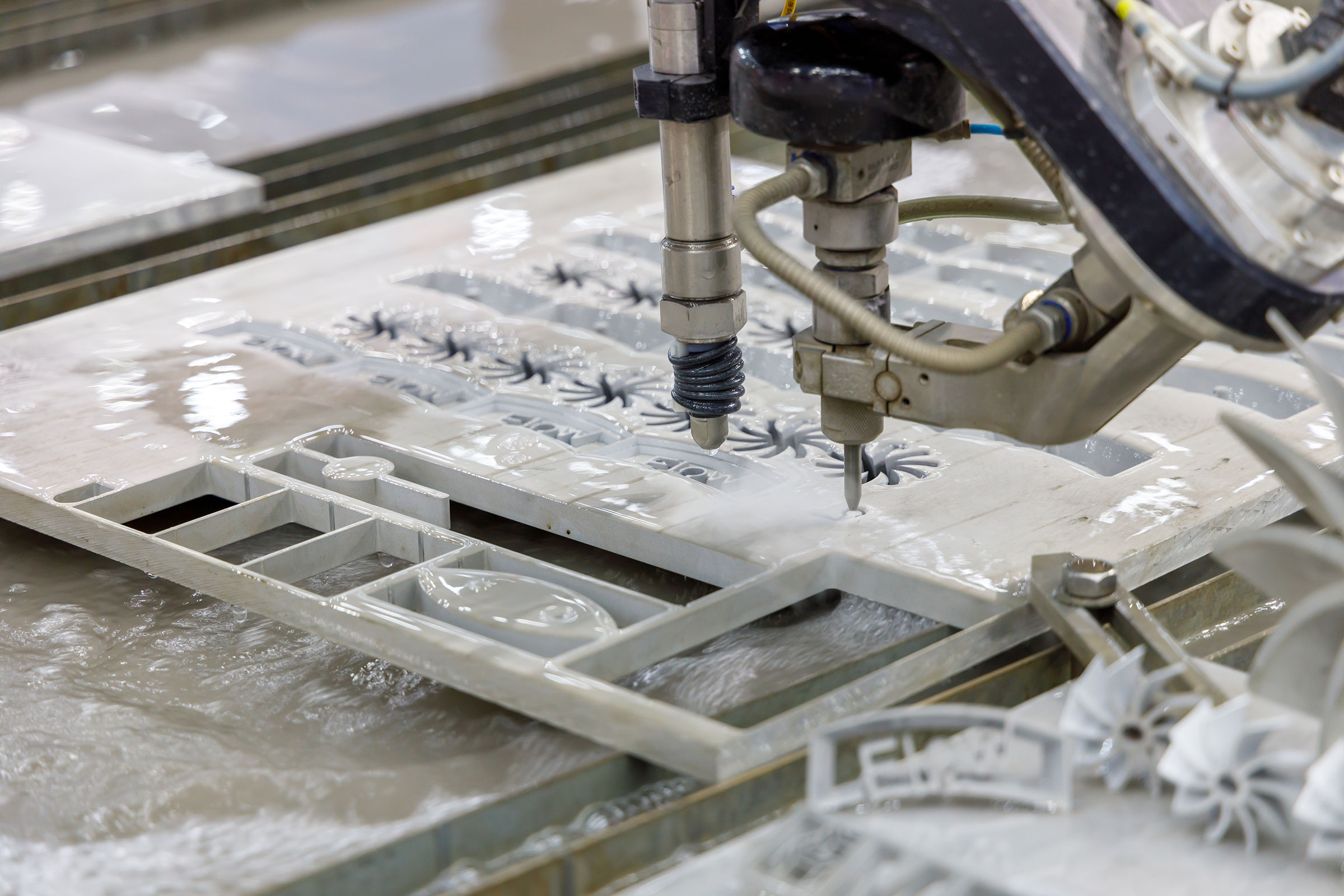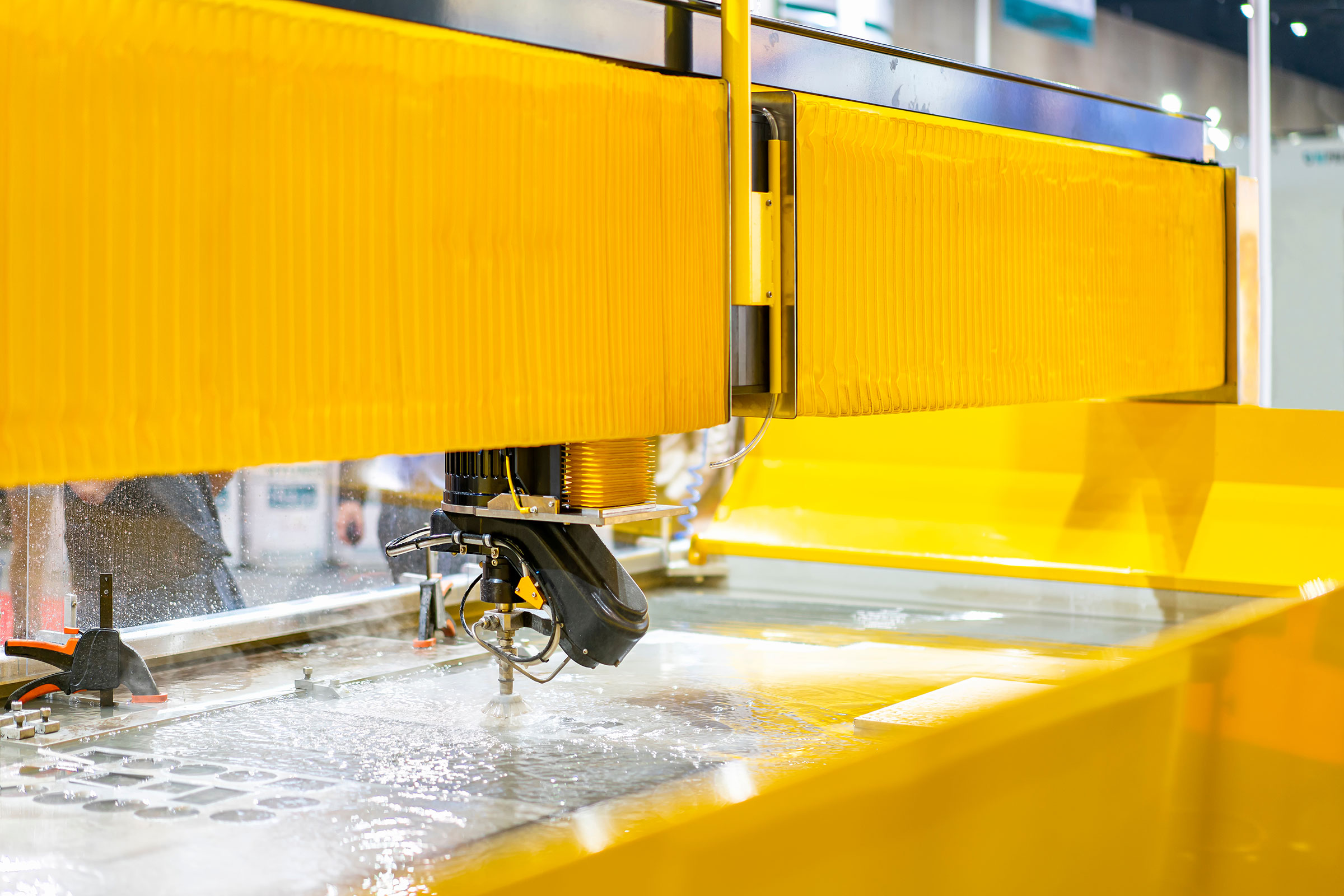 Mathias Die Water Jet Cutting Factoids:
Water jet cuts thin materials or thick materials.
Water jet cuts most shapes with only one tool.
Cuts a wide range of thickness' up to 1″ thick meeting strict tolerances.
No Heat Generated / No heat affected zones. This is cold cutting!
No mechanical stresses with water jet cutting.
Cuts virtually any shape.
Fast turn around times.
Water jet cutting leaves a satin smooth finish, thus reducing secondary operations.
Clean cutting process without gasses or oils.
Water jet cutting makes its own start holes.
Your "scrap" metal is easier to recycle or re-use (no oily chips!).
No "scaley" edges makes it easier to make a high quality weld.
Machine composite materials, or materials where dissimilar materials are glued together.
Tilting head to produce square cut edges (eliminate taper effect from standard WaterJet).
Mathias Water Jet will welcome your most challenging water jet cutting application. Please allow us to introduce ourselves to you by contacting us today at (800) 899-DIES or fill out our information request form.