Employ our Water Jet cutting capabilities for your next job. Our Water Jet cutter cuts both simple and complex flat parts out of several types of materials including metal, plastic, glass, ceramic and composites. Water Jet cutting is ideal for quick turn and short-run part production.
Typical Materials Water Jet Cut:
Stainless Steel
Galvanized Steel
Carbon Steel
Aluminum
Polystyrene
Polyester
Polycarbonate
Polypropylene
Polyimide
Polyethylene
Acrylic
Nylon Adhesives (supported and unsupported)
Paper & Paperboard
And More!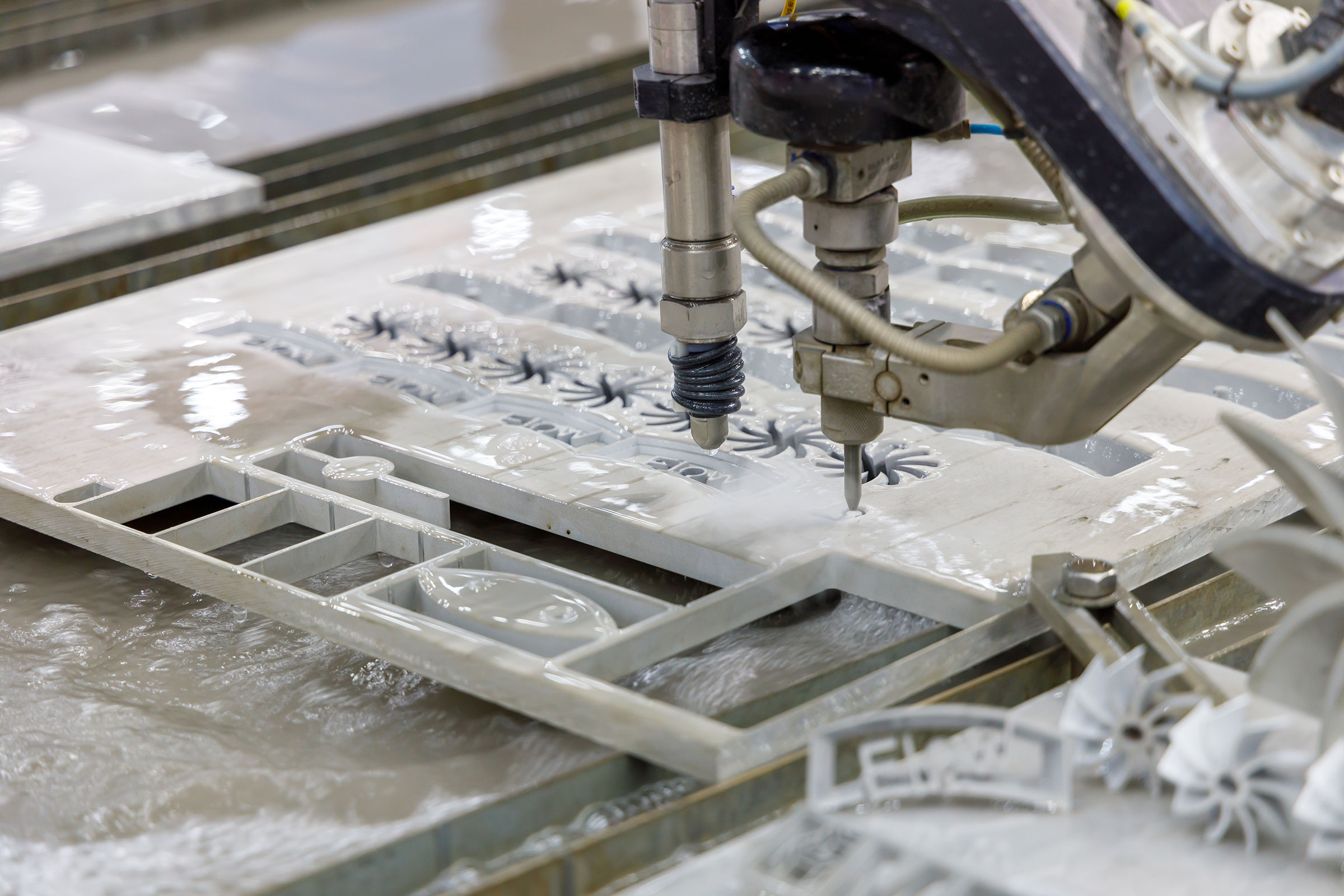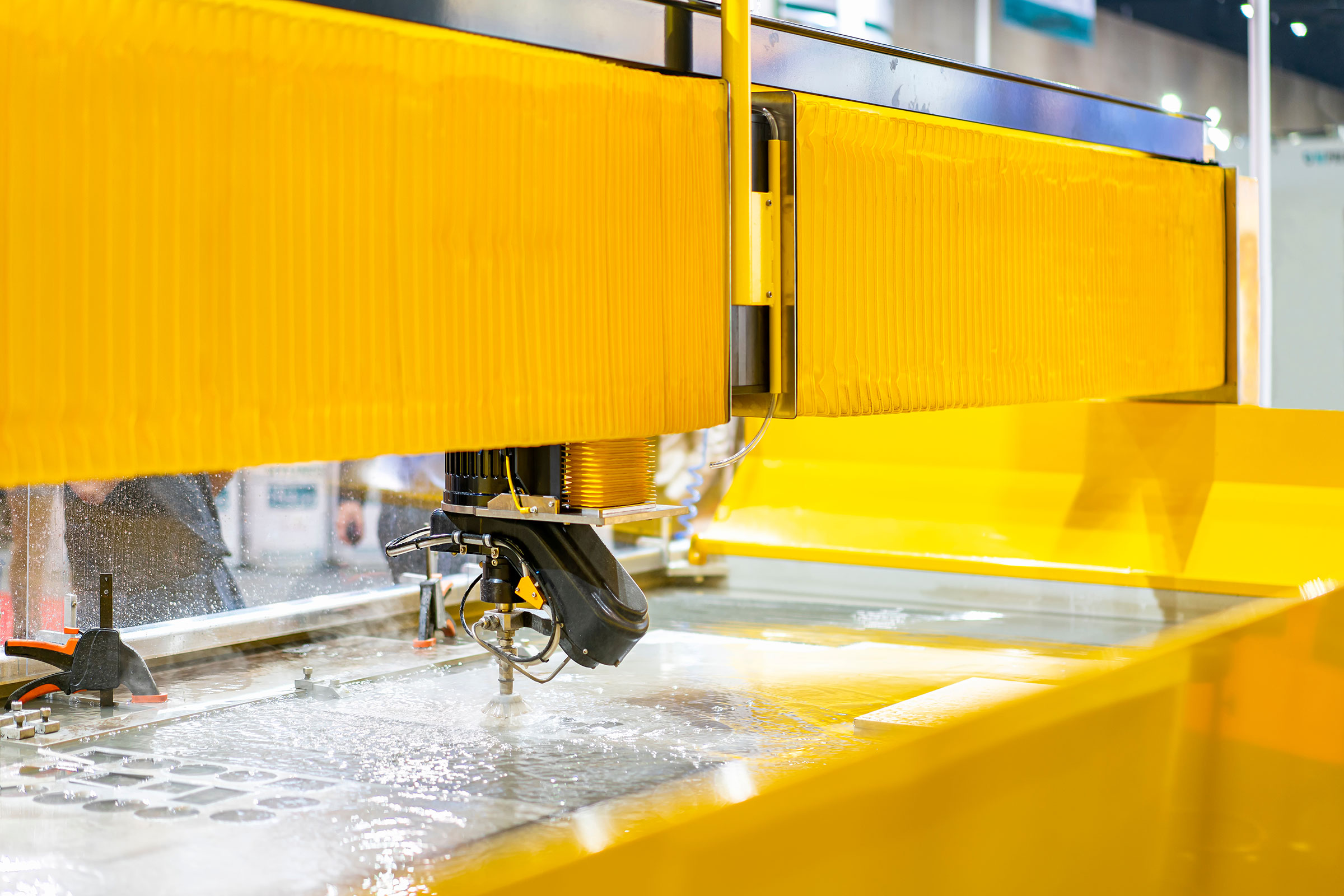 Mathias Die Water Jet Cutting Factoids:
Water jet cuts both thin and thick materials
Simple and complex shapes
No Heat Generated / No heat affected zones
Fast turn around times
Clean cutting process without gasses or oils
Minimize tapered cut edges