With more than 50 years of providing solutions for die cutting and stamping applications, Mathias Die Company proudly introduces Mathias Stamping & Die Cutting Press Solutions. MDC Die Cutting Presses are versatile, efficient, and designed to be dedicated to projects or lines of products. MDC Presses are capable of running multiple Mathias Die Company engineered tooling solutions to convert a wide variety of input materials to finished products. Customized material handling and other features can be added to an MDC Press to best fit your production needs. Contact us to learn how an MDC Die Cutting Press can be an efficient cutting solution for your application.
LP Die Cutting Press
Features
Versatile cutting press using multiple Mathias flatbed
tooling solutions ranging from Matched Metal
Tooling, Steel Rule Dies, Thin Plate Tooling or a
combination of these technologies
Efficient production capabilities with custom die cutting options to fit your production requirements
Pneumatic roll feed options available
Minimal tool set-up time with quick tool set-up
features
Clean room cutting system
Mathias Engineering Services available to customize die cutting presses to fit your production needs
Made in the USA!
Specifications
100% pneumatic, no electrical power needed
Two hand anti-tie down actuation
Customizable to enhance production efficiencies
4 post ram for precision
11" daylight
3" stroke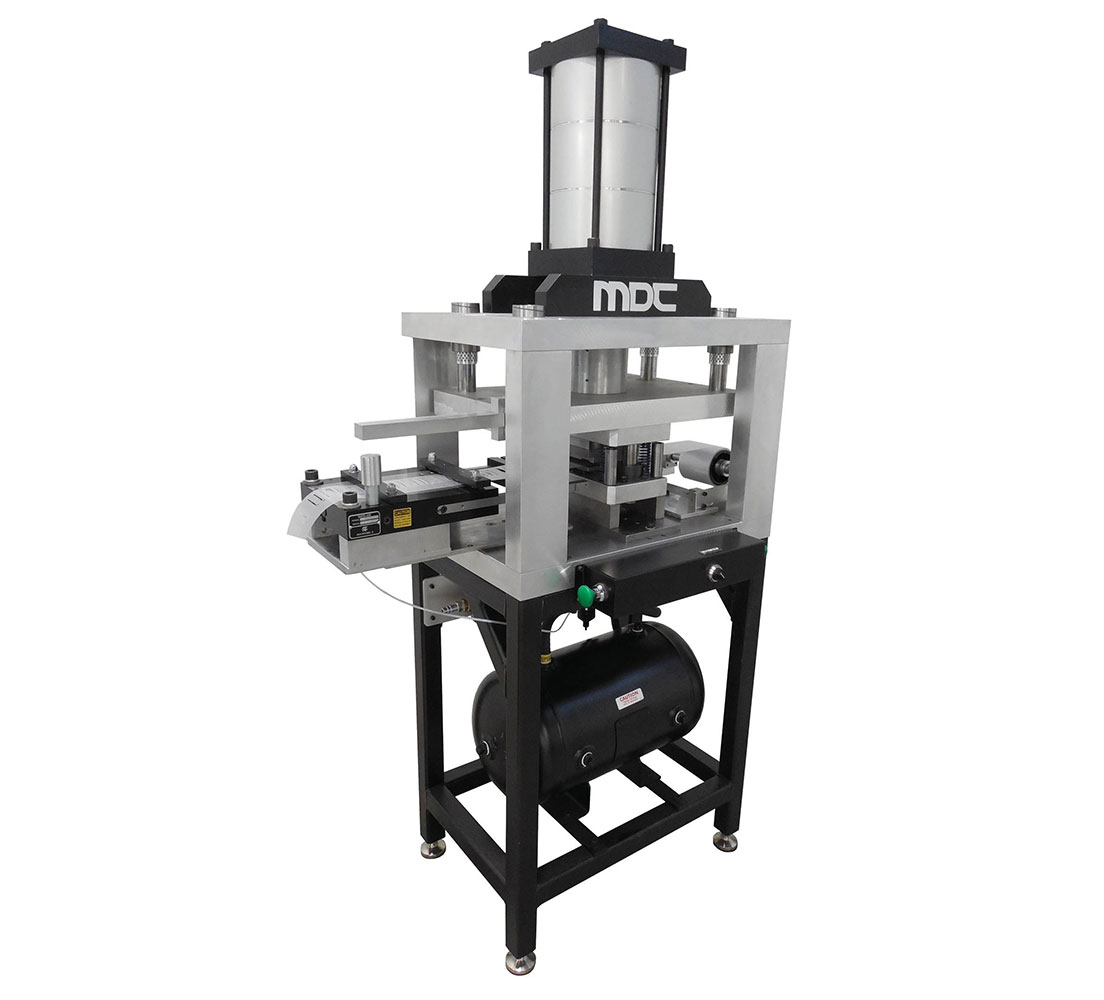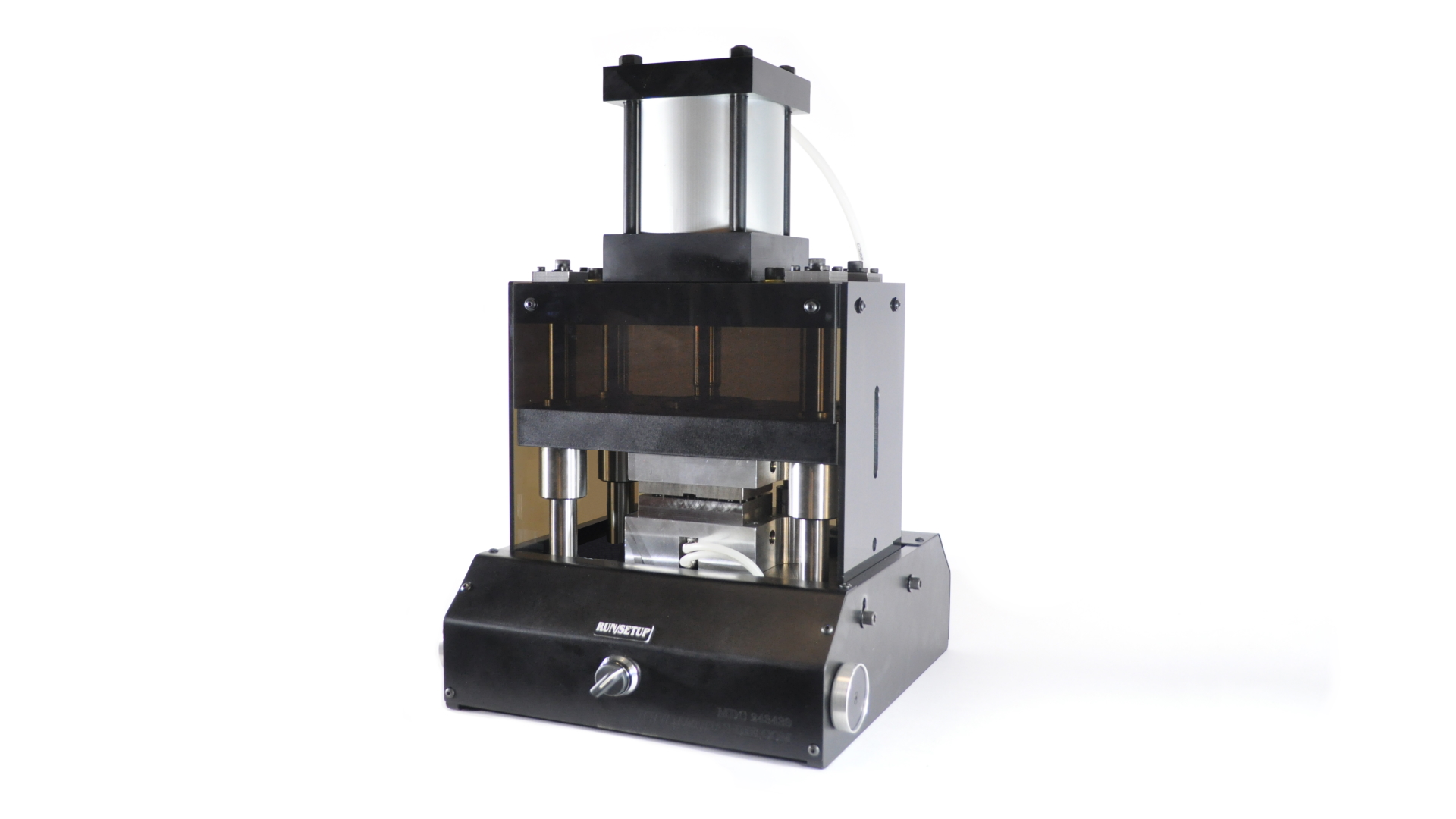 MDC Table-Top Press
Specifications
2-Ton pneumatic press
Two hand anti-tie down actuation
Customizable to enhance production efficiencies
4 post ram for precision cutting
Up to 4" of daylight
3" stroke